"Is that vegan?" I ask the waitress, who sighs, shakes her head and points to the "Supergreen vegan salad" which seems to lack everything a meal should.
As someone who orders plant-based food purely because of dietary requirements – the eye rolls, side glances and muttering under the breath can frustrate the heck out of me.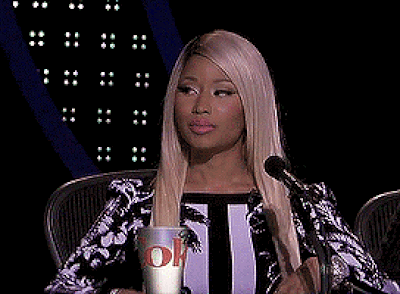 Is it too much to ask for a substantial meal at a café that's more than just a bowl of kale, almonds and cherry tomatoes?
In saying that though, many Melbourne cafés and restaurants seem to have finally gotten over coining the vegan diet 'hipster' or a 'trend', and are actually re-creating meals to be plant-based.
There's a massive clean-eating movement happening in Melbourne – and one café driving the initiative is Smoothme– a smoothie bowl shop in Melbourne's CBD.
It's refreshing to walk into a café and not have to ask questions or feel like an annoyance. Everything on the Smoothme menu is vegan, refined sugar free and completely natural.
Even though I'm a big fan of smoothie bowls, I'm also aware of the hidden sugars and preservatives that most cafes add to granolas and even the base of the smoothie to make it sweeter.
Smoothme only adds the good stuff – letting the natural sugars of the fruit be the stars.
"Not having hidden ingredients in our food is very important – we get all our ingredients from local markets in Melbourne, and make everything fresh each morning," says Diana, owner of the health-food café.
The café is a great example of a business going above and beyond to ensure they're giving people on a vegan diet a myriad of options. Not only do they use plenty of fresh local produce, they also source the highest quality superfoods to add into each recipe.
"When we opened Smoothme, we researched a lot of different areas to come up with delicious and healthy recipes. We then ran everything past a good friend of ours who's a nutritionist to ensure every recipe would bring about the results we claimed it would", says Diana.
Looking over the menu, I'm surprised to see ingredients I've never seen in a Melbourne café before. Diana explains that's because there's a reason for every ingredient she uses.
"For example, mesquite is a plant that grows in South America and has a caramel flavour – so we use it for our salted caramel. Apart from being delicious, it also has great health benefits such as its high protein and fibre content," she says.
With 12 smoothie bowls on the menu, a case full of raw desserts, superfood lattes and salad nourish bowls it's hard to imagine what more someone could want from a café.
If you're ever looking for a healthy breakfast or snack in the city, it's worth checking out Smoothme Superfood Bar. These guys not only offer a nutritious, delicious meal, but they don't skimp on toppings or give you less fruit because it's not in season.
Drop in on Tuesday, and get an acai bowl for only $10 – you'll probably see me there.
Find them on Instagram: @smoothme.sfb
Location: Shop 6, 120 Spencer Street, Melbourne.